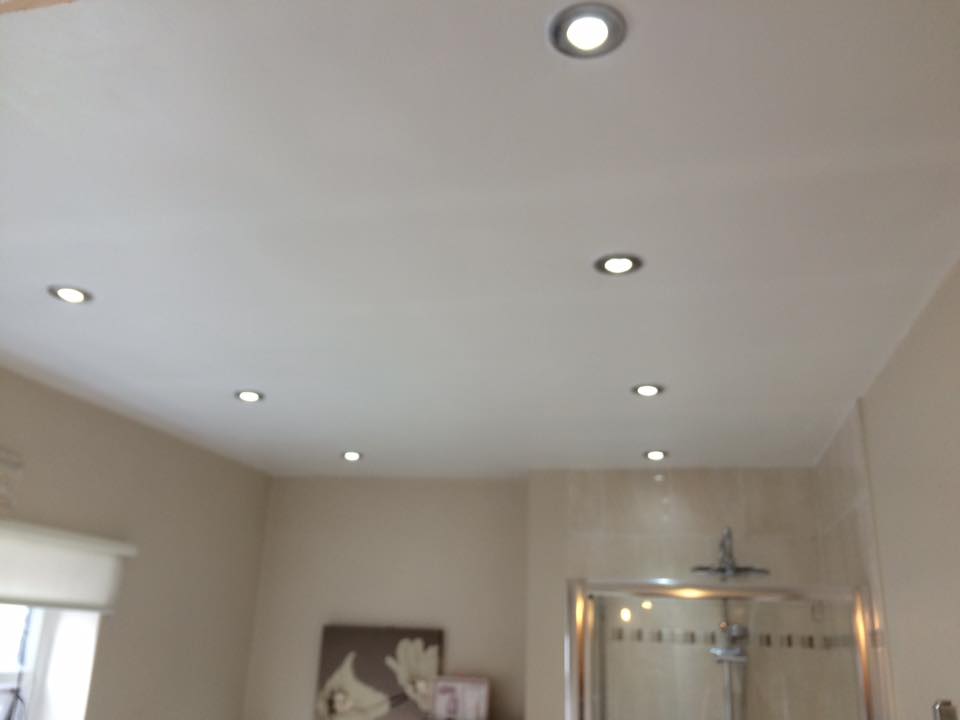 The purpose of this section is to give you a feel for what we do and show you some examples of our work.
Rather than show them all on a single page, we've divided them into separate pages. Just follow the links to the pages you want to see or select the first item below and then click the "Next Work Example" link at the bottom of each page to view the pages in sequence.
You will be able to see the obvious things, such as the neatness of the finish, the tidiness of the wiring and the attractiveness of the lighting. However, much of the work we do is behind the scenes and is not at all eye-catching or glamorous; it's about your safety. That is why it is important to choose an electrician you can trust.

Links to Examples Pages

Instructions for viewing full size images on the examples pages. Click an image (or tap if using a mobile device) to see a larger version. Click the right side of the larger image to see the next image in the sequence. To close the larger image and return to the page, simply click anywhere on the page outside of the image.

More examples of our work can be found in the albums on our Facebook page.